The Requirements
To be a strong fit for this opportunity you will have:
High School Diploma required.
Associate's Degree in Engineering, or a related field welcomed.
Three to five years of industry experience in a manufacturing, production, or similar environment is preferred. We will also consider candidates without manufacturing experience who have a drive to learn and establish a long-term career with Celgard.
Must have a stellar work ethic and the demonstrated ability to work in a team environment as well as the ability to work independently.
Demonstrated ability to multi-task and set-up/operate multiple machines.
Strong computer skills and the ability to learn different software programs and scanners.
The ability to lift and move up to 50 pounds.
The ability to stand 10-12 hours at a time.
Ability to learn quickly and apply knowledge.
Ability and willingness to participate in and lead meetings.
Strong interpersonal skills with proven experience in working with cross functional teams, programs, or projects.
Ability to work effectively and thrive in a team environment.
Strengths in self-motivation, collaboration, initiative, sense of urgency, and attention to detail.
Demonstrated ability to communicate effectively (written and verbal) with all levels within the organization.
A keen, flexible, and aggressive intellect with superb conceptual thinking, analytical skills and problem-solving ability.
Highly organized with the ability to manage internal and external team functions.
The ability to prioritize tasks and maximize internal resources.
Able to implement, follow, and continuously improve safety, environmental, and health guidelines and procedures.
The ability to work to work on a high performing team creating an environment where open and honest communication is the norm.
An outgoing and
Possess strong analytical troubleshooting and problem resolution/solving skills.
Good time management skills and the ability to prioritize and process multiple tasks and/or projects as required.
This is a 24/7 site and you'll work a 2-2-3 schedule meaning you'll work 48 hours for one week; 36 hours the next week; 2 days on, 2 days off; then 3 days on, 3 days off so every other weekend you'll score Friday, Saturday and Sunday off! You will work either the day or night shift and your training will take place during your assigned shift.
You must be able to work overtime, including holidays & weekends, as needed or scheduled.
You will also be required to take our Wonderlic assessment as part of the recruitment and screening process.
The Role
Reporting to the Production Supervisor, as a Manufacturing Technician, you will be responsible for operating various types of industrial film manufacturing and processing equipment, including Extruders, Laminators, Ovens, Deplyers, Slitters, Core Cutter and Core Slabber. You will also utilize PIVs (powered industrial vehicles).
Quick question for you - click here

You will spend the majority of your time on your feet, operating the equipment on the production floor. We promote a collaborative, team oriented environment and sometimes you will operate a piece of equipment in tandem with another one of our Techs. We will also look to you to take a proactive approach to troubleshooting any potential issues, bringing in an Engineer or Maintenance Tech as necessary.
More specifically, you will:
Practice excellent safety and environmentally sound habits.
Maintain a clean and organized work environment that meets facility standards.
Ensure general quality of all work meets company standards.
Maintain records and interface with multiple computer software programs for purposes of material transactions, traceability, process control, on-line inspection, testing, and statistical process control.
Perform routine optical inspection and product quality tests according to written specifications and standards.
Maintain accurate logbook entries of key process and equipment events, and provide in-depth observations to process and development engineers as required.
Clean assigned production equipment and perform operator-level preventive maintenance (i.e. change filters, check fluid levels).
Communicate effectively with team members and other groups within the Celgard organization. Act as communication link with other departments when assigned.
Maintain training and cross-training proficiencies as required to ensure compliance in execution of daily activities and departmental expectations.
Train others (new and current employees) as needed.
Ensure breaks and lunches are taken per policy and time is not abused.
Support managing all data and working with Supply Chain and operations to ensure production through-put is maximized.
Work with Supply Chain to manage and update all relevant part numbers in the ERP system.
Identify areas of potential process improvement and communicate accordingly.
Draft, revise, and review Standard Operating Procedures/Manufacturing procedures.
Comply with current Good Manufacturing Practices regulations.
Maintain a professional and productive relationship with area management and co-workers.
Participate in cross-functional teams. Lead meetings as needed. Serve on team roles as assigned.
Must keep all Celgard information CONFIDENTIAL.

*Note: This description is intended to provide a general overview of the position and is not an exhaustive listing of duties and responsibilities.
Why Celgard
Empowerment & growth: We offer opportunities for advancement in your discipline and offer the opportunities for cross training in other disciplines in the manufacturing and/or maintenance department. If you have the desire and drive to learn and develop your skills, you will have ample opportunities.

Career options: Celgard dynamically stewards its resources, particularly our most important resource: our people. Because of our unique market niches and proprietary technologies, we prefer to promote from within whenever possible, and we use a Progression Matrix to clearly identify your path to growth. As we expand, we'll be looking for proven professionals to grow with us.

Green is the present and future: As a tech driven company tied to the green energy sector, we are poised for ongoing growth as tech products from cell phones to electric drive vehicles continue to play an ever increasing role in people's lives.

Competitive compensation: Celgard is committed to providing competitive pay and benefit programs that meet the needs of our employees and their families. We recognize that our greatest asset is our people and that they deserve the best support. In addition to a competitive wage, we offer comprehensive benefits including medical, dental, a 401(k) plan, holiday and vacation pay, and more.
Keys to Success
To excel in this role you will be dedicated to three key areas:
This is a fast-paced environment, but it will be essential that you do not sacrifice any of these areas when getting your job done. We're looking for a professional who is proactive, self-motivated and eager to make an impact at the Concord facility.
Other facets of success will be to:
Model a strong sense of ownership and accountability, not needing a permission slip to infuse fresh perspective and drive continuous improvement.
Showcase flexibility and a "whatever it takes" attitude to get the job done right and to to help us meet or exceed our production and manufacturing objectives.
About Us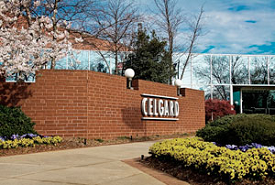 Celgard is a global leader in the development and production of specialty microporous membranes, and is one of the largest suppliers to the lithium battery industry. Celgard® battery separators are highly engineered and are used in disposable and rechargeable lithium-ion batteries for personal electronic devices such as notebook computers, mobile telephones, digital cameras, and power tools and are emerging in applications including electric drive vehicles (EDVs), and reserve power and electricity grid management systems. These separators play a critical role in the performance and life of lithium-ion battery cells by providing a barrier between the positive and negative electrodes - preventing short circuits while controlling the exchange of lithium ions from one side of the battery to the other.
With company headquarters in Charlotte, NC, and battery separator manufacturing facilities in the United States, Korea, and China, we are ideally positioned to serve the just-in-time needs of a global market. Celgard is a wholly owned subsidiary of Polypore International, Inc., (NYSE: PPO) a global high-technology filtration company specializing in microporous membranes.
Regardless of the energy storage application, the Celgard product portfolio offers the best solution for quality, reliability, and performance.