The Requirements
To be a strong fit for the Maintenance Mechanic Supervisor opportunity, you will have:
Associate's degree in technical or related discipline is required
7 years of maintenance experience, including at least 2 years of supervisory experience in an industrial maintenance environment Quick question for you - click here
Knowledge of industrial maintenance procedures, techniques for troubleshooting and repair Quick question for you - click here
Demonstrated ability to troubleshoot and to teach troubleshooting techniques to others
Solid leadership skills in consensus and team building
Strong problem solving and failure analysis skills
Knowledge of, and ability to, apply safety principles
Knowledge of rotating equipment, machine design, hydraulic, pneumatic, bearings, lubrication, rigging and drives
Strong written & verbal communication skills with the ability to effectively communicate with all levels of the organization
Organization, prioritization and time management skills; strong multi-tasking abilities
The ability to work independently and meet goals autonomously
Computer savvy in a Microsoft Office suite environment, including intermediate proficiency in Excel, Word, and PowerPoint Quick question for you - click here
Preferred, but not required
Experience in ISO 9000 or similar quality system
Experience in Lean Manufacturing principals / 5S
The Role
You will report to the Plant Engineering & Maintenance Manager and oversee a team of 20 mechanics and I&E personnel. Your overall mission is to direct, coordinate, and support the daily execution of the mechanic crew's operating plan, utilizing lean manufacturing principles and techniques. You'll spend the majority of your time out on the floor managing the site from A-Z including the people, resources, and systems of the mechanic group and provide leadership in troubleshooting.
This is a 24/7 site and you'll be required to be on-call and cover shifts as needed. Specifically, your responsibilities will be to:
Assist with maintenance training efforts, managing activities during checkout / commissioning of the equipment, etc.
Provide production oversight in a team-centered environment; communicate with employees on all shifts; resolve conflicts as needed.
Participate in employee performance management (goal setting, performance expectations and standards, performance reviews, on-going feedback, pro-active coaching, development planning, and corrective action); develop and maintain a system for the training, evaluation, and development of mechanics to meet certification and performance standards; administer the salary and incentive process for mechanics; track team member attendance.
Collaborate with the Maintenance Planner, Engineers, Maintenance Technicians, and Production to drive department productivity and quality of workmanship; communicate with manufacturing technicians to pro-actively understand needs and resolve issues.
Analyze mechanical problems to devise solutions to improve plant production, reduce downtime and/or prevent repeat failures; leverage problem solving and decision making tools.
Maintain a positive work atmosphere and oversee the on-going development of the mechanic staff; co-ordinate with HR on any personnel issues.
Create and utilize processes and systems to ensure the consistent delivery of maintenance services to the plant and ensure consistent achievement of departmental objectives.
Learn and utilize company systems, execute lean manufacturing and participate/lead departmental and cross-functional meetings; lead troubleshooting efforts of systems.
Develop management and technical skills to enhance performance and prepare for future work assignments.
Provide technical expertise and training on troubleshooting and support of systems.
Purchase materials, parts, and repair services, in collaboration with the Inventory Clerk.
Ensure coverage is maintained on all shifts, including coverage during vacations and absences.
Identify, prioritize, and assign work to mechanics in conjunction with Celgard's Work Order scheduling system.
Ensure written procedures are in place and being followed; implement best practices.
Direct, maintain, and enforce the safety program for the mechanic group; ensure mechanics are planning safety into every job and that safe work practices are followed.
Why Celgard
Discernible impact: This is a huge opportunity to drive production efficiencies, and leverage your knowledge of Lean Manufacturing to drive safety, quality and to make a good thing even better.

Professional growth: We offer opportunities for advancement in your discipline and offer the opportunities for cross training in other disciplines in the maintenance department. If you have the desire and drive to learn and develop your skills, you will have ample opportunities.

Career options: Celgard dynamically stewards its resources, particularly our most important resource: our people. Because of our unique market niches and proprietary technologies, we prefer to promote from within whenever possible, and we use a Progression Matrix to clearly identify your path to growth. As we expand, we'll be looking for proven professionals to grow with us.

Green is the present and future: As a tech driven company tied to the green energy sector, we are poised for ongoing growth as tech products from cell phones to electric drive vehicles continue to play an ever increasing role in people's lives.

Competitive compensation: Celgard is committed to providing competitive pay and benefit programs that meet the needs of our employees and their families. We recognize that our greatest asset is our people and that they deserve the best support. In addition to a competitive wage, we offer comprehensive benefits including medical, dental, a 401(k) plan, holiday and vacation pay, and more.

Keys to Success
Your production expertise will be invaluable, of course, but you'll also inject fresh perspective and insightful recommendations to help us achieve our overall production objectives. Far from a heavy-handed, authoritarian approach, you'll espouse a collaborative leadership style, leading by example and motivating the team around a shared vision. You'll also showcase interpersonal savvy—sprinkled with tact and diplomacy—to effectively deal with diverse stakeholders and personalities without stepping on other peoples' toes. And finally, we run flat and will look to you to stay flexible with the ever evolving needs of a 24/7 plant, doing whatever it takes to continually raise the performance bar for yourself and your team of mechanics.

About Us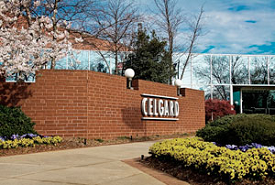 Celgard is a global leader in the development and production of specialty microporous membranes, and is one of the largest suppliers to the lithium battery industry. Celgard® battery separators are highly engineered and are used in disposable and rechargeable lithium-ion batteries for personal electronic devices such as notebook computers, mobile telephones, digital cameras, and power tools and are emerging in applications including electric drive vehicles (EDVs), and reserve power and electricity grid management systems. These separators play a critical role in the performance and life of lithium-ion battery cells by providing a barrier between the positive and negative electrodes - preventing short circuits while controlling the exchange of lithium ions from one side of the battery to the other.
With company headquarters in Charlotte, NC, and battery separator manufacturing facilities in the United States, Korea, and China, we are ideally positioned to serve the just-in-time needs of a global market. Celgard is a wholly owned subsidiary of Polypore International, Inc., (NYSE: PPO) a global high-technology filtration company specializing in microporous membranes.
Regardless of the energy storage application, the Celgard product portfolio offers the best solution for quality, reliability, and performance.