The Requirements
To be a strong fit for the Maintenance Mechanic opportunity, you will have:
High School diploma, GED, or equivalent is required; Associate's degree in Mechanical Technology is preferred
5+ years experience in an industrial mechanical maintenance environment, or related military experience; formal industrial maintenance training is required Quick question for you - click here
Ability to troubleshoot, maintain mechanical drive systems (brakes, clutches, couplings, bearings, belts, chains, gears, sprockets, etc.)
Ability to perform precision alignments and installations
Ability to obtain a PIV license
Flexibility to adapt to change and challenge in a 24/7 environment Quick question for you - click here
Ability to contribute to a high performing team where open and honest communication is the norm
Strong communication skills to build effective workplace relationships, motivating co-workers, and supporting co-worker development
Ability to manage conflicts and forge a mutually beneficial solution
Computer savvy in a Microsoft Office suite environment, including Excel, Word, Outlook etc.
Preferred, but not required:
Knowledge of one or more of the following is highly preferred: Welding, Machine Shop, Optical Alignment, and/or proper Rigging Techniques
Experience troubleshooting pneumatic systems/hydraulics
Knowledge of small centrifugal and positive displacement pumps, piping layouts, and polymer extrusion
Experience with predictive techniques such as infrared and ultrasonic
Knowledge of electrical systems
The Role
You will report to the Maintenance Supervisor and join a team of 20 mechanics and I&E personnel. Your overall mission is to perform preventative maintenance, mechanical repairs, and troubleshooting of production equipment. You'll spend about 50% of your time with scheduled maintenance; 20% with repair; and the remaining 30% troubleshooting equipment.
This is a 24/7 site and you'll work a 2-2-3 schedule meaning you'll work 48 hours for one week; 36 hours the next week; 2 days on, 2 days off; then 3 days on, 3 days off so every other weekend you'll score Friday, Saturday and Sunday off! You will work the night shift from 6pm to 6am and not be required to rotate. Specifically, your responsibilities will be to:
Follow department guidelines and SOP work instructions for equipment repair of plastic film processing equipment, specifically extrusion line cleanings, preventative maintenance and other equipment maintenance
Properly complete and submit all paperwork associated with equipment maintenance and safety protocols
Perform minor modifications to equipment to eliminate root cause of mechanical problems
Diagnose equipment issues and assist in the diagnosis of process related problems through collaborative team work with Engineering & Operations staff
Perform minor fabrication and machine work, i.e. welding, milling machine, lathe, and drill press
Support new equipment installations
Cross-train in electrical systems and other maintenance disciplines; continuously learn and develop maintenance skills
Train other maintenance personnel on mechanical systems and personal areas of expertise
Work collaboratively with all maintenance and manufacturing personnel; lead and participate in cross-functional teams
Follow Celgard safety guidelines and procedures; plan safety into projects and tasks
Ability to work from heights up to 30 feet, lift and carry up to 50 lbs., climb ladders, bend and twist in order to reach remote equipment
Operate equipment such as forklifts, portable hoist, cherry picker, one man lift, etc.
Utilize computer to update mechanical procedures
Carry a phone for coverage and site wide communication; be willing to work other shifts as needed/requested.
Why Celgard
Empowerment & growth: We offer opportunities for advancement in your discipline and offer the opportunities for cross training in other disciplines in the maintenance department. If you have the desire and drive to learn and develop your skills, you will have ample opportunities.

Career options: Celgard dynamically stewards its resources, particularly our most important resource: our people. Because of our unique market niches and proprietary technologies, we prefer to promote from within whenever possible, and we use a Progression Matrix to clearly identify your path to growth. As we expand, we'll be looking for proven professionals to grow with us.

Green is the present and future: As a tech driven company tied to the green energy sector, we are poised for ongoing growth as tech products from cell phones to electric drive vehicles continue to play an ever increasing role in people's lives.

Competitive compensation: Celgard is committed to providing competitive pay and benefit programs that meet the needs of our employees and their families. We recognize that our greatest asset is our people and that they deserve the best support. In addition to a competitive wage, we offer comprehensive benefits including medical, dental, a 401(k) plan, holiday and vacation pay, and more.

Keys to Success
Production is our customer and success in our environment calls for an unwavering commitment to abide by the golden rule, i.e. the customer is always right. But we'll also look to you to set realistic expectations and set boundaries, leveraging your interpersonal savvy to build trust based relationships with diverse stakeholders with great tact and diplomacy. Other facets of success will be to:
Be comfortable discussing practical issues with technicians, technical issues with engineers, and business issues with management
Model a strong sense of ownership and accountability, not needing a permission slip to infuse fresh perspective and drive continuous improvement.
Showcase flexibility and a "whatever it takes" attitude to get the job done right and to to help us meet or exceed our production objectives.
About Us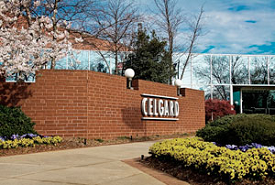 Celgard is a global leader in the development and production of specialty microporous membranes, and is one of the largest suppliers to the lithium battery industry. Celgard® battery separators are highly engineered and are used in disposable and rechargeable lithium-ion batteries for personal electronic devices such as notebook computers, mobile telephones, digital cameras, and power tools and are emerging in applications including electric drive vehicles (EDVs), and reserve power and electricity grid management systems. These separators play a critical role in the performance and life of lithium-ion battery cells by providing a barrier between the positive and negative electrodes - preventing short circuits while controlling the exchange of lithium ions from one side of the battery to the other.
With company headquarters in Charlotte, NC, and battery separator manufacturing facilities in the United States, Korea, and China, we are ideally positioned to serve the just-in-time needs of a global market. Celgard is a wholly owned subsidiary of Polypore International, Inc., (NYSE: PPO) a global high-technology filtration company specializing in microporous membranes.
Regardless of the energy storage application, the Celgard product portfolio offers the best solution for quality, reliability, and performance.