The Requirements
To be a good fit for this opportunity you will have:
A degree in Chemical Engineering or Polymer Science; Chemistry or Materials Science degrees are also acceptable if matched with polymer coursework and direct experience in polymer processing. An advanced degree is strongly preferred, but we also will consider equivalent experience in lieu of an advanced degree.

At least five years of hands-on industrial experience in polymer processing, plastics materials, plastic film processing, and/or polymeric microporous membranes. Academic experience may be considered as long as it involved hands-on work. Quick question for you - click here

The ability to:

Speak, read, and write in both Korean and English.

Digest and design polymer processes and processing equipment.

Lead the research through initiation of ideas, developing research proposals, managing the project, writing technical reports, and pursuing patents.

Choose an appropriate plastic material and plastic manufacturing process for a given set of product requirements.

Set up experimental equipment, run pilot lines, and scale up the processes.

Supervise engineers and technicians and communicate effectively with internal and external customers.

Experience working with a US company in Korea would be a plus.
The Role
Leveraging our success in dry processing, Celgard recently entered the wet process space with an eye on capturing additional market share in the Li-battery domain. You will report to the R&D Director for Celgard Korea, Inc. (CKI) and interact with Celgard's Vice President of R&D, based in the US.

You will provide hands-on technical process expertise to support the development of:
Next generation lithium Ion battery separators through advanced materials chemistry and plastics processing technology.

Film manufacturing processes employing twin-screw extrusion, casting,  film stretching,  oil extraction, etc. Quick question for you - click here
We have several commercial products and several more in the pipeline. Most involve high and low-porosity polyethylene film separators. In addition you will contribute to global R&D projects as part of the Celgard global team.

Note: this description is intended to give you a general overview of the position and is not an exhaustive listing of duties and responsibilities.
Why Celgard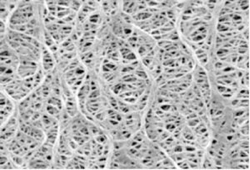 Career development -- you'll make a significant impact at the early stages of this venture, helping shape CKI's future direction. Celgard is a major growth engine for Polypore and we expect that the Ochang campus will play an increasingly important role in our global R&D strategy in the future. Once you have proven yourself in this role you might also pursue opportunities in other areas of Celgard and Polypore around the world.

Strategic growth platform -- we launched CKI about three years ago and, in addition to adding wet process technology to our portfolio (now the broadest in the industry), the new business enhances Celgard's ability to service our worldwide customer base, and provides opportunities to serve new customers.

Industry leadership -- we are expanding to increase production capacity to supply lithium battery manufacturers focused on the EDV industry (Electric Drive Vehicle) and we're helping realize the promise of a greener economy. Because of our leadership role, we hosted President Barak Obama at our North Carolina headquarters and in April 2010. In addition to touring the manufacturing facility, the President held a town-hall meeting during which he discussed a variety of issues with Celgard and other Polypore employees.

Great location -- the Ochang facility is set on an attractive, spacious campus, and we're expanding. Located 60 miles south of Seoul, Ochang is adjacent to a foreign investment zone, so you will find international influences alongside Korean culture. The area is home to a number of high tech R&D and manufacturing facilities. A new train line makes visiting Seoul easy. Relocation assistance is available to highly qualified candidates.


 


Excellent compensation -- in addition to a competitive salary and bonus incentive program, we offer comprehensive benefits.

Pictured: surface photomicrograph of Celgard Monolayer PE Battery Separator, taken with a scanning electron microscope.
Keys to Success
To excel in this role you will enjoy rolling up your sleeves to solve problems and see how things might be better; for example, you'll gladly open the extruder and examine the screws, or get involved in any process around the plant. You also will need the interpersonal skills to help act as the "bridge" to ensure knowledge of our wet technology gets passed effectively from the R&D team to the engineers and technicians in the manufacturing team. In addition you'll need to have a strong detail focus, but also a clear understanding of the bigger picture and how those details fit in.
About Celgard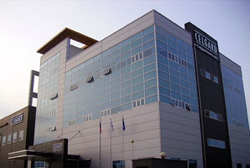 Celgard is a global leader in the development and production of specialty microporous membranes, and is one of the largest suppliers to the lithium battery industry. Celgard battery separators are highly engineered and are used in disposable and rechargeable lithium-ion batteries for personal electronic devices such as notebook computers, mobile telephones, digital cameras, and power tools and are emerging in applications including electric-drive vehicles (EDVs), and reserve power and electricity grid-management systems. These separators play a critical role in the performance and life of lithium-ion battery cells by providing a barrier between the positive and negative electrodes - preventing short circuits while controlling the exchange of lithium ions from one side of the battery to the other.

With company headquarters in Charlotte, NC, and battery separator manufacturing facilities in the United States, Korea, and China, we are ideally positioned to serve the just-in-time needs of a global market. Celgard is a wholly owned subsidiary of Polypore International, Inc., (NYSE: PPO) a global high-technology filtration company specializing in microporous membranes.

Regardless of the energy storage application, the Celgard product portfolio offers the best solution for quality, reliability, and performance.

Pictured: Celgard Korea, Inc. facilities in Ochang.